Slat-Wall and 7 Slat-Wall Accessories – Endless Possibilities…
Slatwall Hooks / Hangers / Baskets and Bins designed specifically to help you manage and organize your garage storage space.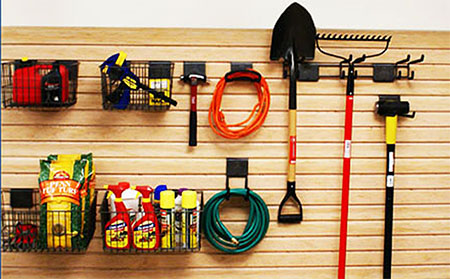 Slat-Wall is the perfect addition to your garage. Whether above your workbench or on a wall, 5 Slat-Wall Hooks and 2 Slat-Wall baskets give you the ultimate in storage flexibility.
›› Strong & Durable Material
›› Custom Sizes and Fit
›› Compatible with Standard Slat-Wall Accessories
›› Attractive Woodgrain or Gray Finish
The Slat Wall System